First Aid Appliance Repair offers same day, reliable Kenmore fridge repair services in the Calgary area!
A fridge technician is waiting for your call 587-410-2475 or book online here!
If your Kenmore fridge is broken, or giving you problems you need to find the perfect technician right away. First Aid Appliance offers a trusted same-day service and warranty! Your Kenmore fridge will be back in working condition and covered by our warranty!
Kenmore fridges come in various makes and models for your home. These include french door refrigerator, side-by-side door refrigerator, bottom freezer refrigerators, top freezer refrigerators and wine chillers.
First Aid Appliance is experienced in diagnosing your Kenmore fridge issue no matter what style if fridge you own. Our technicians will fix your appliance in a timely and efficient manner.
Common problems with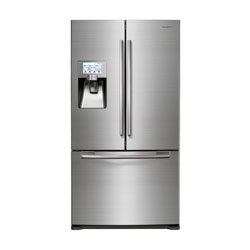 Kenmore fridges are:
Ice maker does not work

Fridge is leaking

Fridge is making strange sounds

Fridge is not cooling food and drinks

Water dispenser isn't working anymore
If your Kenmore fridge is having any of the above complications it is important to contact First Aid Appliance as soon as possible.
Call now at 587-880-4327 or book an appointment online today!
First Aid Appliance offers a full service warranty for your Kenmore fridge repair.
Our services come with a full warranty and a free service call! No matter what the issue is you're having with your Kenmore fridge, give us a call and we will send a repair technician to your home as quickly as possible to resolve the issue. You will be pleased with our services and willingness to repair your Kenmore appliance right away!
First Aid Appliance Hours:
First Aid Appliance is open evenings, weekends and holidays for the best service around. We're available for all of your home appliance needs all year round.
Call today at 587-410-2475 for an appointment or book an appointment online now!